XSPC RayStorm on ASUS Maximus IV Gene-Z
by Brendan Horan
–
January 30, 2012
Picked up my new motherboard yesterday, ASUS Maximus IV Gene-Z/GEN3. Very nice M-ATX board.
Since my new PC will be water cooled I also had the XSPC Raystorm as my selected water block. Slight issue, the block hits some tall component legs around the front of the socket, it also hits a bank of SMD resistors. If you where to clamp down the block you'd get a big short and let the magic smoke out.
I am fairly certain this issue affects the Gene-Z and Gene-Z/Gen3.
You can cut down the component legs so they no longer touch the back plate with a set of side snips. For the SMD resistors you can easily file down the back plate to clear them.
Hears some pics on what I did to fix the issue.
Rear of motherboard :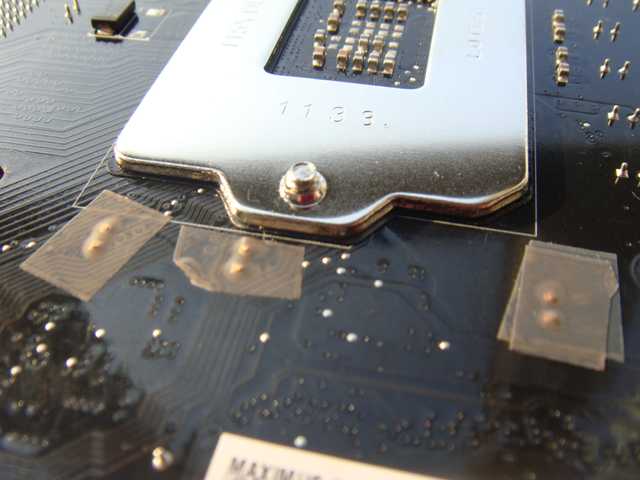 RayStorm Backplate : <img class="aligncenter" title="Filed down back plate" src="../images/posts/dsc03057.jpg?w=300"width="300" height="225" />
You can see more pics of the back plate and the mount on my flicker